Pleasant Hill, Missouri is as rich in history as it is in character. From its first settlers in 1828, to being almost decimated by Order No. 11 during the civil war, to growing into the charismatic little trail town it is today, Pleasant Hill has quite the history resume'. Come visit and see our train depot, civil war era cemeteries, many historic buildings and our Pleasant Hill Historic District Museum.
Our historic town square, which is actually a triangle, is surrounded by many locally owned small businesses including artists, crafters, antiquers, gift shops, eateries, and much, much more.

Our Mission is to preserve our historic district by encouraging investment and entrepreneurship through strong community connections.
Our Vision is to establish a downtown where residents and visitors experience historic charm in a vibrant destination
Elements of the Main Street Four Point Approach
The success of the Main Street® approach to revitalization is based on its comprehensive nature. By carefully integrating four points into a practical downtown management strategy, the local Main Street® program will produce fundamental changes in a community's economic base, while preserving its historic commercial buildings and the community's unique heritage. The goal is to create a sustainable organization that functions as the revitalization leader in the community.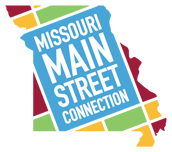 .