Events in the Historic District
Cruise Nights
PLEASANT HILL CRUISE NIGHTS are held every third Friday of the month, May through October, from 6 to 9 pm. All hot rods, muscle cars, motorcycles bicycles and drivable contraptions are welcome. Partake in 50/50 drawings, giveaways and sometimes we even have live music. October features our Punkin' Cruise just in time for Halloween. Cruise down and hang out with us and be sure to visit us on Facebook.
Farmers Market- May through September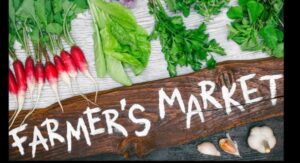 The Pleasant Hill Farmers Market welcomes community members to sell produce, plants and other items from 9am to noon, Saturdays, May through September, at 58 Hwy and 2nd St.

THE CASS COUNTY FAIR attracts thousands from miles around to enjoy arts and crafts, vendor booths, car shows, animal shows, rodeo, demolition derby, tractor pulls and carnival rides. Fireworks top off each night of fun. Dont miss this fantastic event coming in July.

BIG CREEK COUNTRY SHOW Every Saturday night the People's Theater lights up with excitement. The Big Creek Country show fills its stage with many talented local music acts as well as its own Big Creek Country band. Shows are family friendly and feature special holiday event shows throughout the year.

TRICK or TREAT Halloween brings out the little ghouls and goblins. Our Chamber of Commerce sponsors the Safe Trick or Treat in the Historic District followed by the Trick or Treat Trail walk for kids and a Haunted Trail Hay Ride for those more in tune with the darkness (presented by the Pleasant Hill School District.

MAYOR'S CHRISTMAS TREE LIGHTING The first week of December our Historic District illuminates with the glory of the Holidays. The Mayor's Tree is lit along with the rest of the town featuring performances from our local dance troops and carols from our local choirs. The Downtown Association and Community Betterment team up with the City Government and local businesses to sponsor carriage rides through town and appearances from our beloved Santa Claus. And DO NOT MISS the amazing UTV parade.