Holiday Poinsettia Orders
Pre-Order your Poinsettia's
By ordering now, you are guaranteed to have one of the most beautiful, large, and vibrant Poinsettia's to display throughout the holiday season. Limited number available
$20 each
Pick up or delivery
Pick up your pre-ordered Poinsettia's at the Train Depot in downtown Pleasant Hill:
November 22nd or 23rd (9AM – 6PM)
November 25th or 26th (9AM – 1PM)
Prefer to have your Poinsettia's delivered? We offer local delivery for $5. Deliveries will be made on November 22nd.
What does the Poinsettia symbolize?
Each country and tradition has their own understanding of the beautiful poinsettia plant, however in modern traditions it is considered a Christmas Eve flower that can be given and received in the lead up to Christmas.
The poinsettia symbolism is that of love, hope and goodwill over the Christmas period and can be gifted to represent positivity and Christmas joy.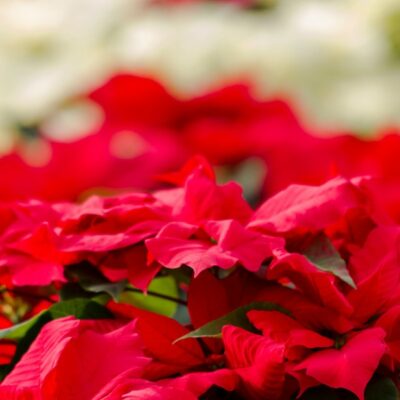 Large vibrant Poinsettia's to enjoy throughout the season. A beautiful addition to your holiday décor.